by Marc
25 January 2020
Cortina d'Ampezzo
219 images
Or how to get out of your comfort zone!
New season, new trip. This year it's in Italy, in the Dolomites in Cortina d'Ampezzo that 75mm Production takes its team and its friends from the Telemark Club Dents du Midi, and the Team de la Cuisse Chaude! Cherry on top, Paolo Tassi, guide and first order telemarker, will help them discover some of the region's unexpected places.
Despite the very low snow conditions this winter, he leads them safely through corridors that are usually inaccessible and totally crazy, both for the sensations and the breathtaking scenery! Telemarks on their backs and sometimes crampons on their feet to climb steep walls, via ferrata, … riding here must be earned!
A crazy adventure punctuated by moments of sharing and conviviality, to create memories forever engraved in the memories of the entire team. For everyone, this week is the opportunity to live an extraordinary experience with the only watchword, the surpassing of oneself.
Special thanks to Eleonora Colli of the Cortina Tourist Office for her hospitality and availability, and to Paolo Tassi for the friendship shared during the week, without whom all this would not have been possible.
Watch more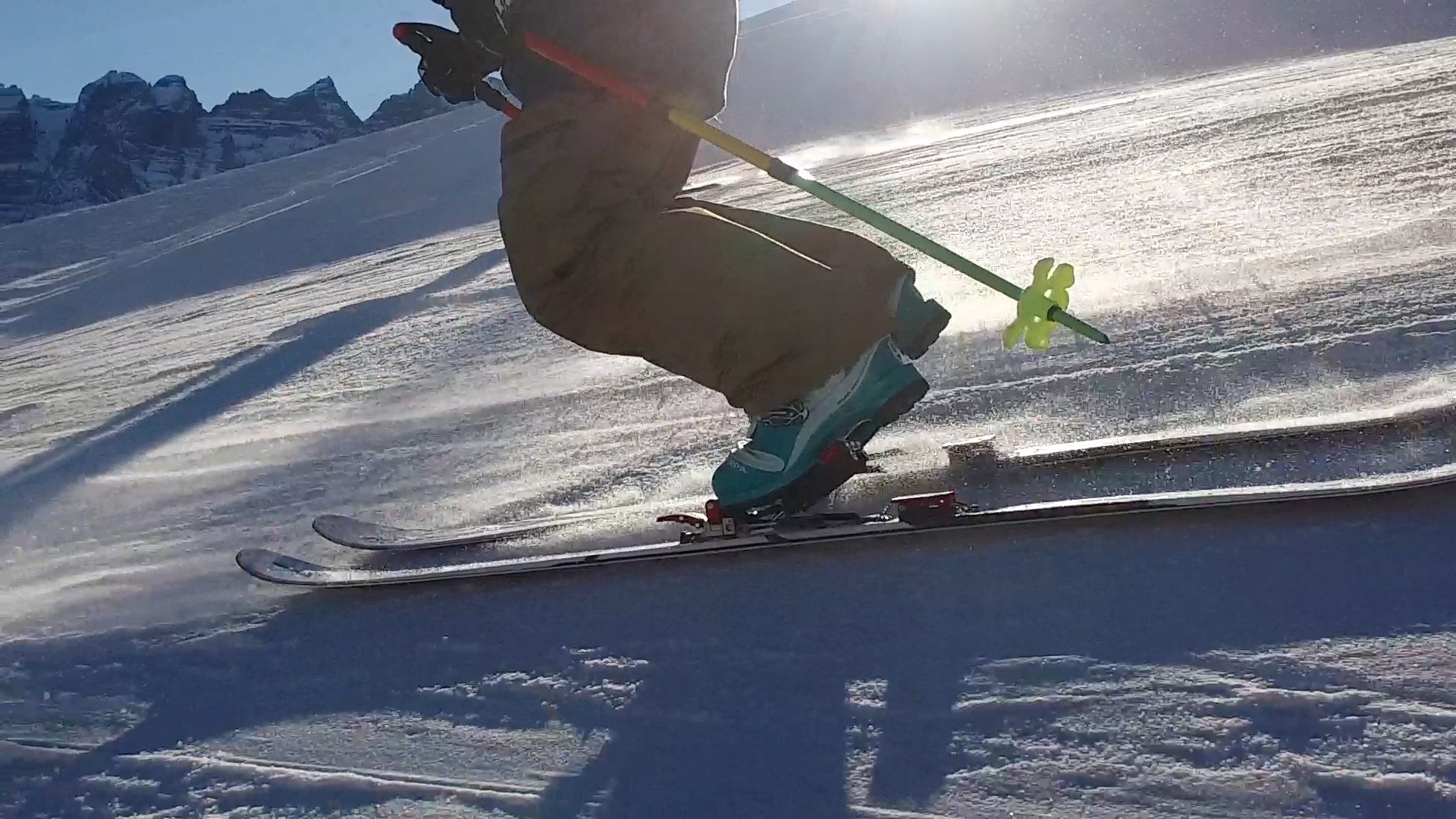 by Marc, Tony
5 January 2020
Région Dents du Midi
29 images
Initiation to telemark in Morgins
Finally the first webisode of our 6th season.
Invited by the Telemark Club Dents du Midi to put in pictures their initiation, we were able to spend some time with the "Teleminimarkers". And believe us, Chems, Nolan and Thibault, we must follow them! Cause it's going fast, it's going strong! And the potential for progression is huge. To be continued…
Watch more